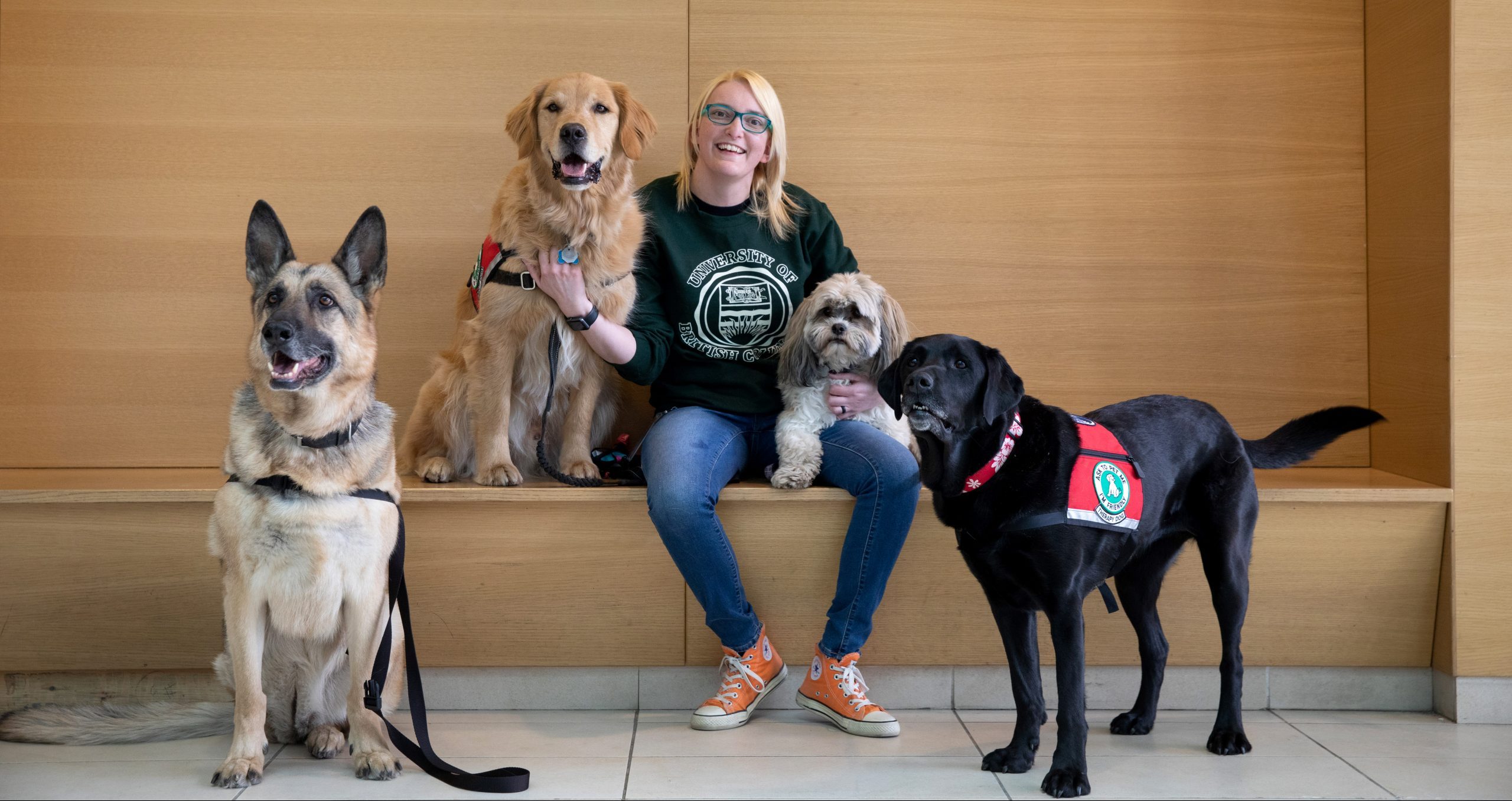 Keep Calm and B.A.R.K. On!
B.A.R.K.'s Program Coordinator, Freya Green, was recently profiled in UBC's In The Field Series! Freya joined the B.A.R.K. program as a student volunteer early in 2013 as a first-year undergraduate student and has been involved with the program ever since! During her time with B.A.R.K., she has been involved in Drop-in and BARK2GO sessions, the Building Confidence and Kindness through K9's program with the Okanagan Boys and girls club, canine-handler assessments, and various community events. Since 2018, Freya has filled the position of Program Coordinator and undertaken an M.A. in Education within the context of B.A.R.K's RCMP program.
Click here to read more about Freya's experience with B.A.R.K. and the adaptation of B.A.R.K. programming to a virtual platform throughout the COVID pandemic.