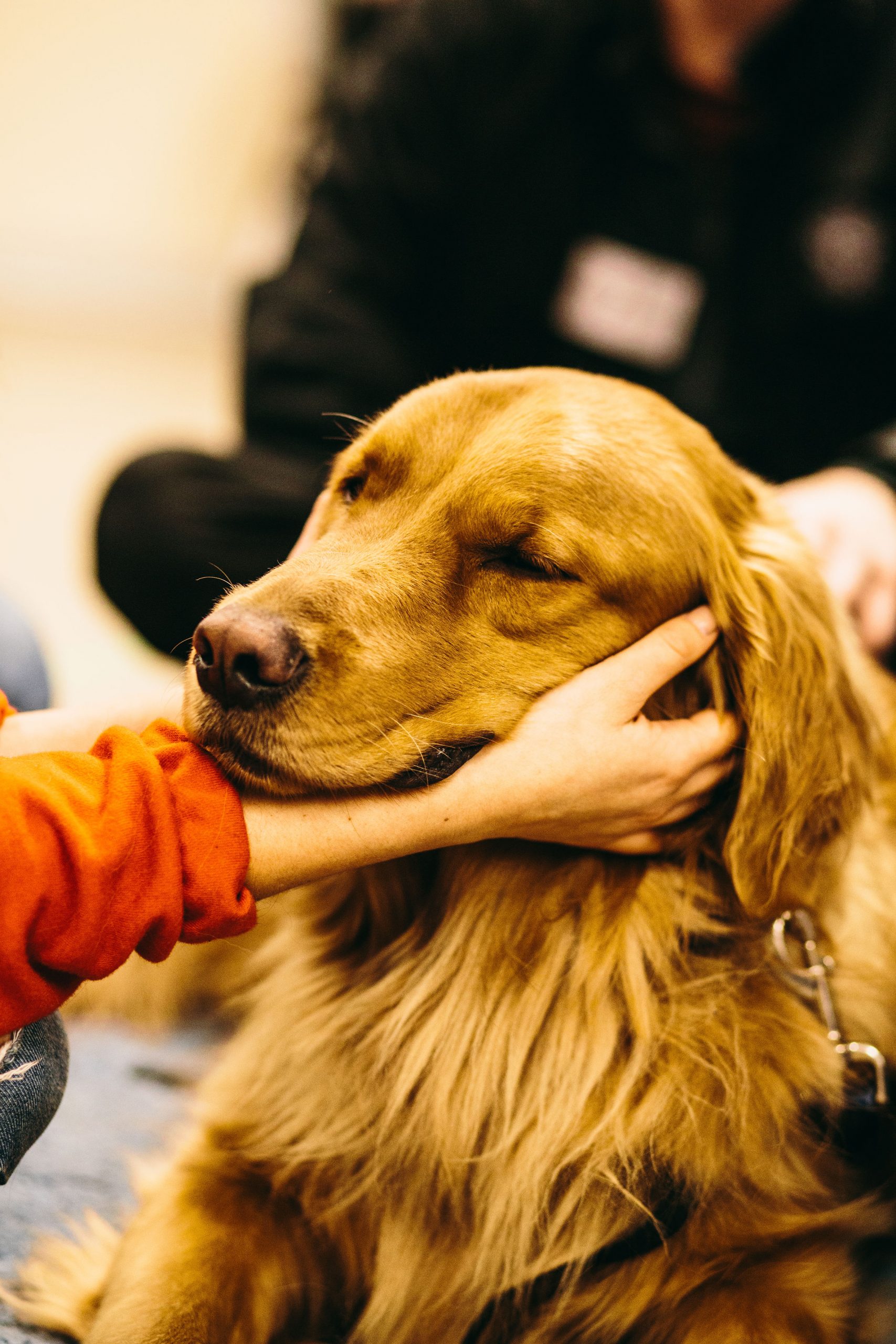 We are thrilled to announce that a recent study by the B.A.R.K. team has been published in Anthrozoös! Dr. Binfet and Freya Green (B.A.R.K, Okanagan School of Education) collaborated with Zakary Draper (Psychology) to assess the impact of client–canine contact on wellbeing outcomes in a undergraduate students.
This study, which was recently presented at the prestigious International Society for Anthrozoology conference, sought to understand how direct, physical contact with therapy dogs compares with indirect contact and handler-only sessions on various measures of student wellbeing.
"Results indicate that DIRECT INTERACTIONS WITH THERAPY DOGS THROUGH TOUCH ELICITED GREATER WELLBEING BENEFITS THAN DID NO TOUCH/INDIRECT INTERACTIONS OR INTERACTIONS WITH ONLY A DOG HANDLER."
We'd like to take this opportunity to thank all the handlers and therapy canines who volunteered for the program, the research assistants who played vital roles in the planning and implementation, and all the students who participated!
This publication can be found on the Anthrozoös website using the citation below:
Binfet, J. T., Green, F. L. L., & Draper, Z. A. (2021). The Importance of Client–Canine Contact in Canine-Assisted Interventions: A Randomized Controlled Trial. Anthrozoös. https://doi.org/10.1080/08927936.2021.1944558.