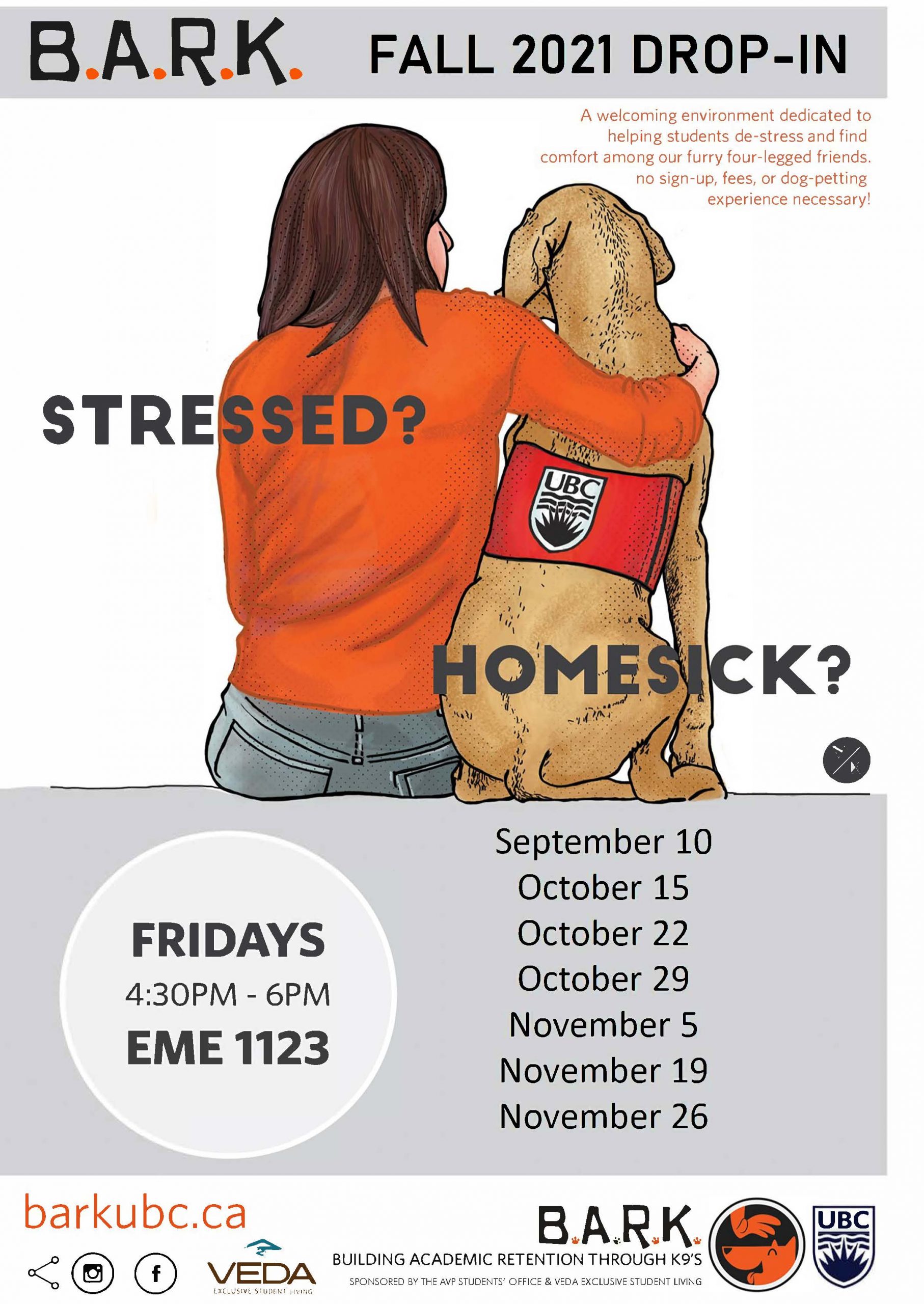 We are thrilled to announce the dates for our Drop-in sessions at UBC Okanagan (BARK2Go dates to follow shortly)! We look forward to welcoming new and returning students, staff, and faculty ​very soon!
September 10
October 15
October 22
October 29
November 5
November 19
November 26
Drop-in sessions take place from 4:30 to 6 p.m. in EME 1123.
Please note that these dates may be subject to change. In order to keep everyone safe and in light of the COVID pandemic, we have increased safety measures to comply with B.C's PHO mandates and UBC's safety protocols. These include increased cleaning procedures, mandatory masks and vaccines, reduced capacity, and increased physical distancing. We thank you for helping us to keep our community safe.