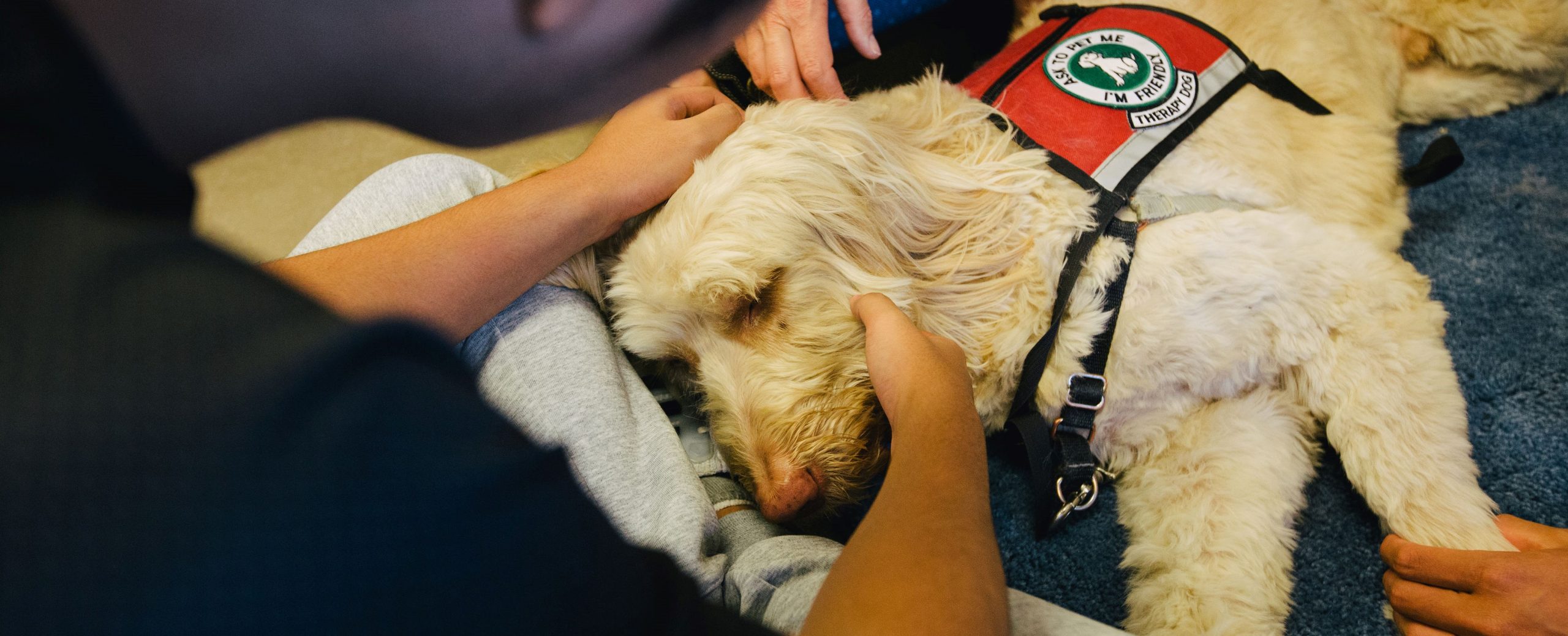 Photo taken by Adam Lauzé, 2019
A study by B.A.R.K. researchers Dr. John-Tyler Binfet, Freya Green, and Zakary Draper has been featured in The Conversation! The article titled Are you a distressed student? Here's how therapy dogs can help and written by Dr. Binfet, features a recent publication exploring the importance of physical touch in therapy dog-human interactions.

"The key finding from the study revealed that participants who got to directly interact with the dogs experienced significant pre-to-post test changes across all measures. In addition, when the direct touch condition was analyzed in comparison to the no-touch condition, participants reported significantly greater reductions in stress, homesickness, loneliness and negative affect. They also reported significantly greater improvements in positive affect, social connectedness and subjective happiness." – Dr. Binfet
This article outlines the key findings that emerged from the research, which has recently been published in Anthrozoös, and Dr. Binfet discusses the implications that these findings have for student support services or campus initiatives striving to reduce university student stress.
"WHETHER YOU HAVE A DOG LYING AT YOUR FEET AS YOU READ THIS OR YOU HAVE TO SEEK OUT OPPORTUNITIES TO SPEND TIME WITH DOGS, BE MINDFUL THAT HOW YOU INTERACT WITH DOGS CAN IMPACT HOW YOU FEEL"
To read the article in full, click here.