In his latest Psychology Today article, Therapy Dogs Help Optimize College Student Mental Health, Dr. Binfet illustrates the importance of seeking stress-reduction opportunities within post-secondary Education and how University and College students can derive benefits from spending time with therapy dogs, especially through touch.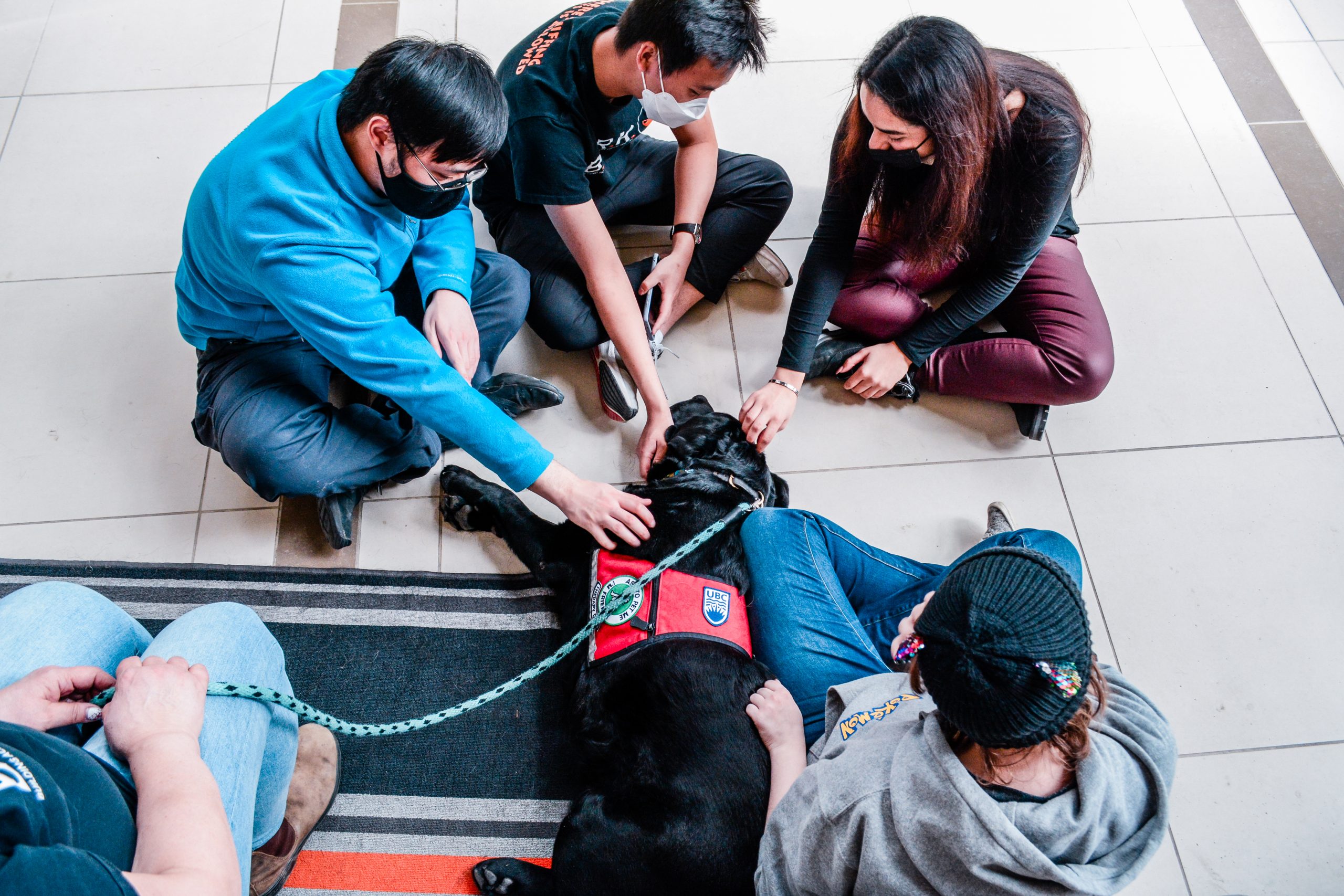 "Being a college student is known to be a stressful experience, and elevated stress over time can compromise students' mental health and undermine their academic performance." – Dr. Binfet.
As April is Stress Awareness Month and many students across the world are preparing for their final examinations, it is a timely reminder to seek opportunities to reduce one's stress. Canine-assisted interventions (CAIs) are a low-barrier, informal, and easily accessible way for students to reduce their stress.
"Providing low-barrier and easy-access opportunities for students to chip away at their stress helps prevent stress from reaching debilitating levels. Stressed students are likely to be less cooperative, less tolerant of divergent ideas, to develop less close connections to peers and faculty, and are known to withdraw from campus life. One low-cost and low-barrier way that many colleges use to encourage students to reduce their stress is to provide opportunities to interact with therapy dogs." – Dr Binfet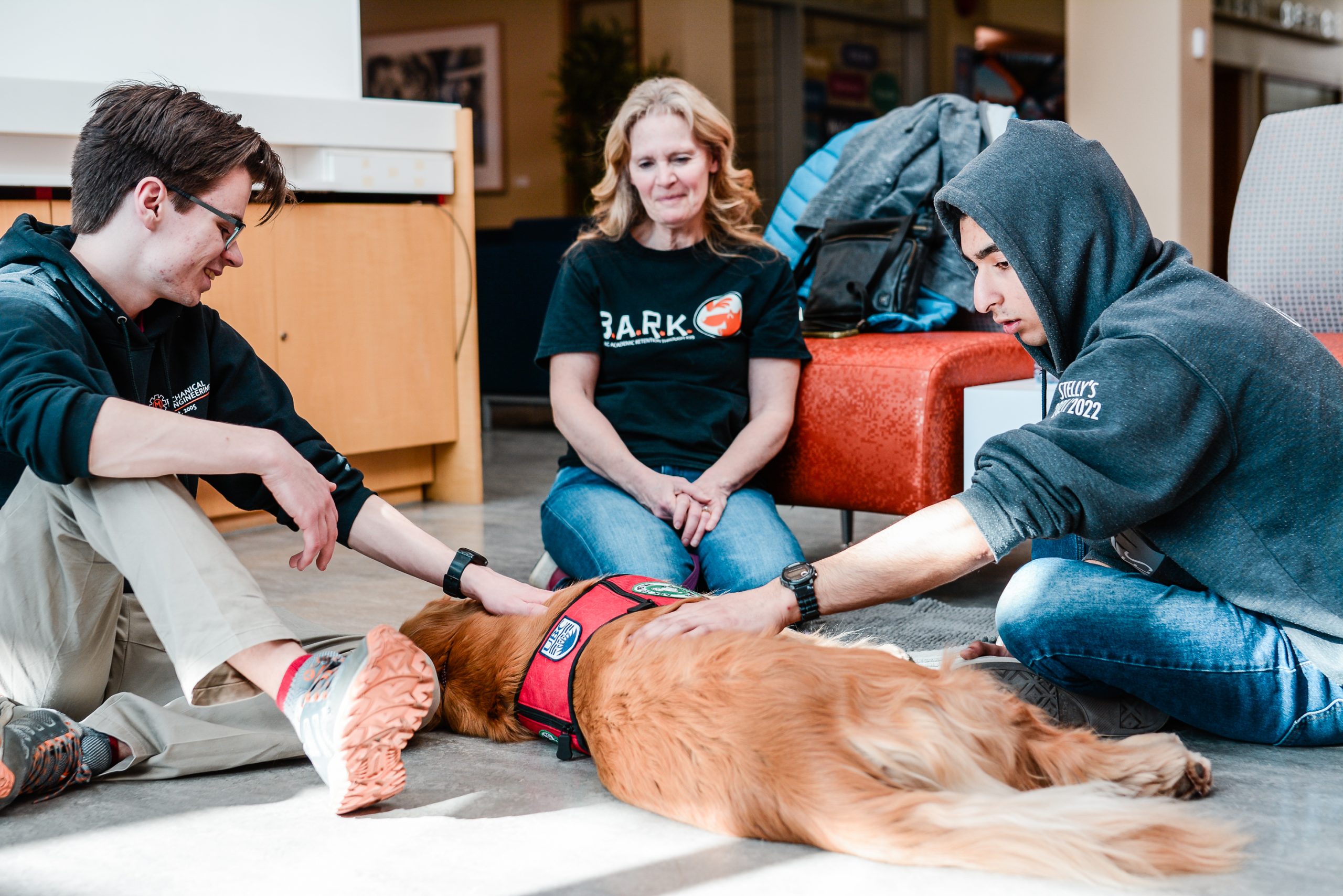 Check out Dr. Binfet's latest Psychology Today article to learn more about canine-assisted interventions, the B.A.R.K. program, and how to reduce your stress.
You can also keep up with the B.A.R.K. program on Instagram @barkubc!
Photos by Freya Green.