Study Uses Science to Confirm That Cuddling a Dog Is Good for Your Health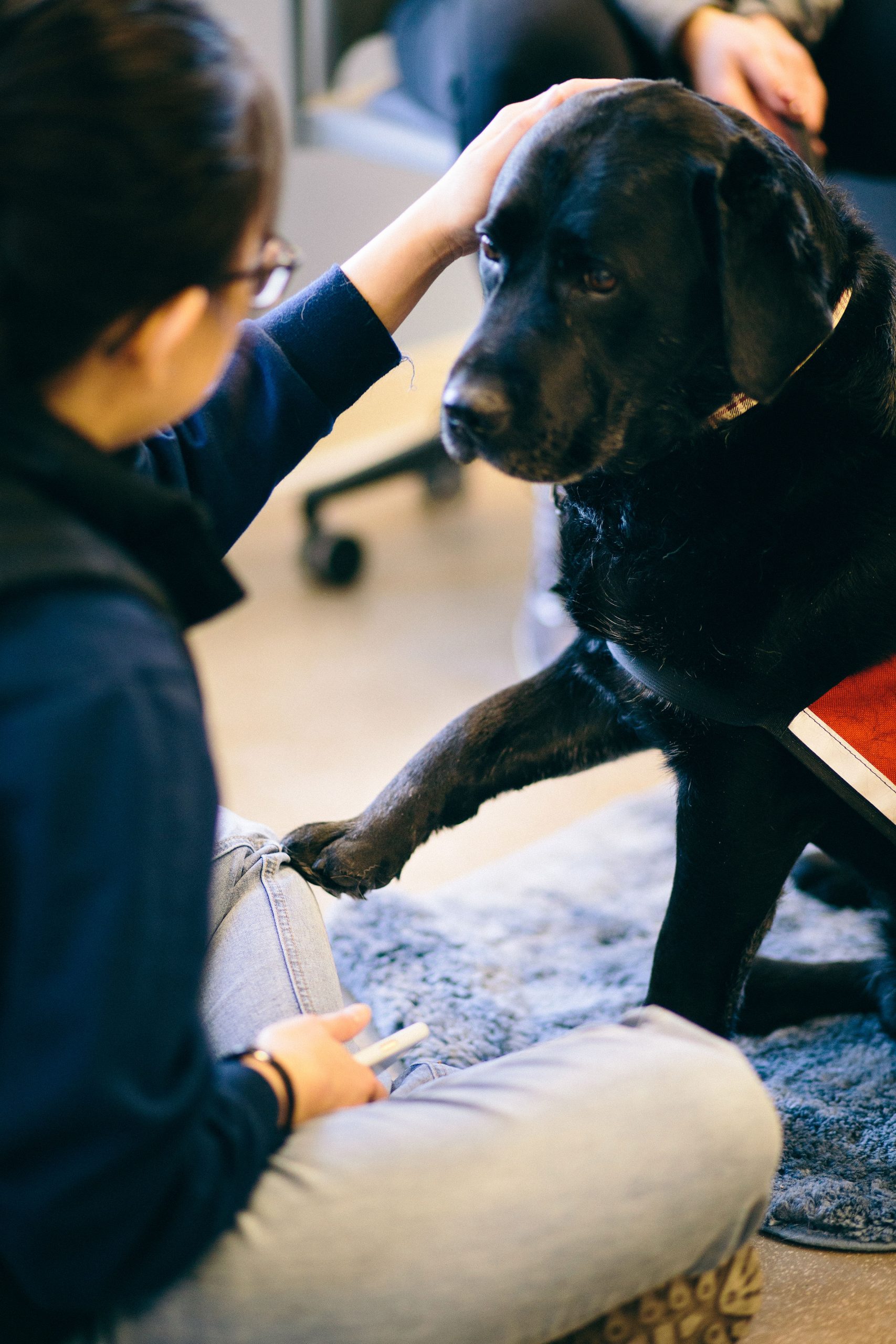 People.com has featured research conducted by B.A.R.K. team members Dr. John-Tyler Binfet, Freya Green, and Zakary Draper! This article focused on B.A.R.K.'s recent canine contact study which sought to answer the question – how important is touch when interacting with therapy dogs?
"There have been a number of studies that have found canine-assisted interventions significantly improve participants' wellbeing, but there has been little research into what interactions provide the greatest benefits," says Dr. Binfet. "We know that spending time with therapy dogs is beneficial but we didn't know why."
In this study, participants were randomly assigned to one of three treatment conditions: canine interaction treatment conditions – touch or no touch, or a handler-only condition where no dog was present. Researchers asked participating students before and after the interactions to complete measures on self-perceived flourishing, positive and negative affect, social connectedness, happiness, integration into the campus community, stress, homesickness, and loneliness.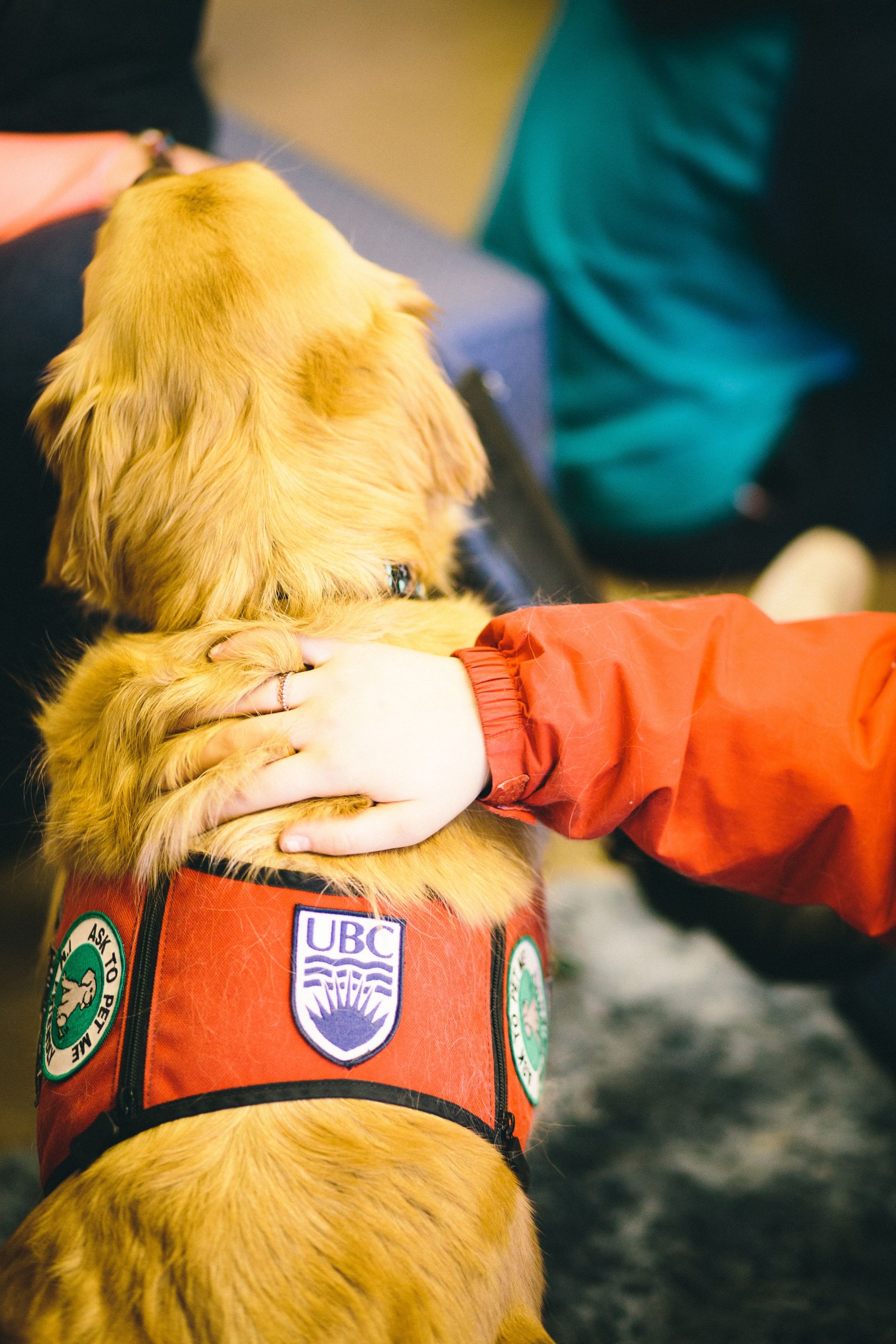 Results indicate that participants across all conditions experienced enhanced wellbeing on several measures; however, only those who had physical contact with therapy dogs reported significant improvements on all measures of wellbeing. Further, direct interactions with therapy dogs through touch elicited greater wellbeing benefits than did no touch/indirect interactions or interactions with only a dog handler.
"As students potentially return to in-person class on their college campuses this fall and seek ways to keep their stress in check, I'd encourage them to take advantage of the therapy dog visitation program offered. And once there — be sure to make time for a canine cuddle," Dr. Binfet said. "That's a surefire way to reduce stress."
Click here to read People.com's feature.
Binfet, J. T., Green, F. L. L., & Draper, Z. A. (2021). The Importance of Client–Canine Contact in Canine-Assisted Interventions: A Randomized Controlled Trial. Anthrozoös. https://doi.org/10.1080/08927936.2021.1944558.