Programs & Session Dates

B.A.R.K.2GO
B.A.R.K.2GO takes place Wednesdays from 2 p.m. to 3:30 p.m. in the library's flex space, the UNC 2nd floor, and the EME Foyer.
View the dates and times of upcoming B.A.R.K.2GO sessions.
Drop-In
B.A.R.K. offers regular 'Drop-in' sessions (typically on Friday afternoons) for the university community. These sessions take place in EME 1123 from 4:30 p.m. to 6:00 p.m.
View the dates and times of upcoming Drop-In sessions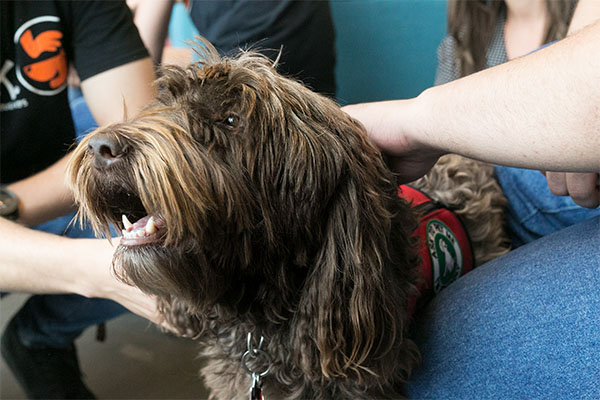 Veda Exclusive Student Living
Each year, B.A.R.K. holds six evening sessions in their Apex or Lakeview clubrooms. These sessions aim to support resident well-being, build community, and provide an opportunity to de-stress.
View the dates and times of upcoming Veda Exclusive Student Living sessions
UBCO Student Wellbeing Resources
 Explore More
Meet the Director
Dr. John-Tyler Binfet is the founder and director of B.A.R.K.
He is also an Associate Professor at the Okanagan School of Education, Faculty of Education.
Get Involved
Develop leadership skills, establish connections across the campus, and learn about applied research
News & Updates
Stay connected on B.A.R.K. activities.