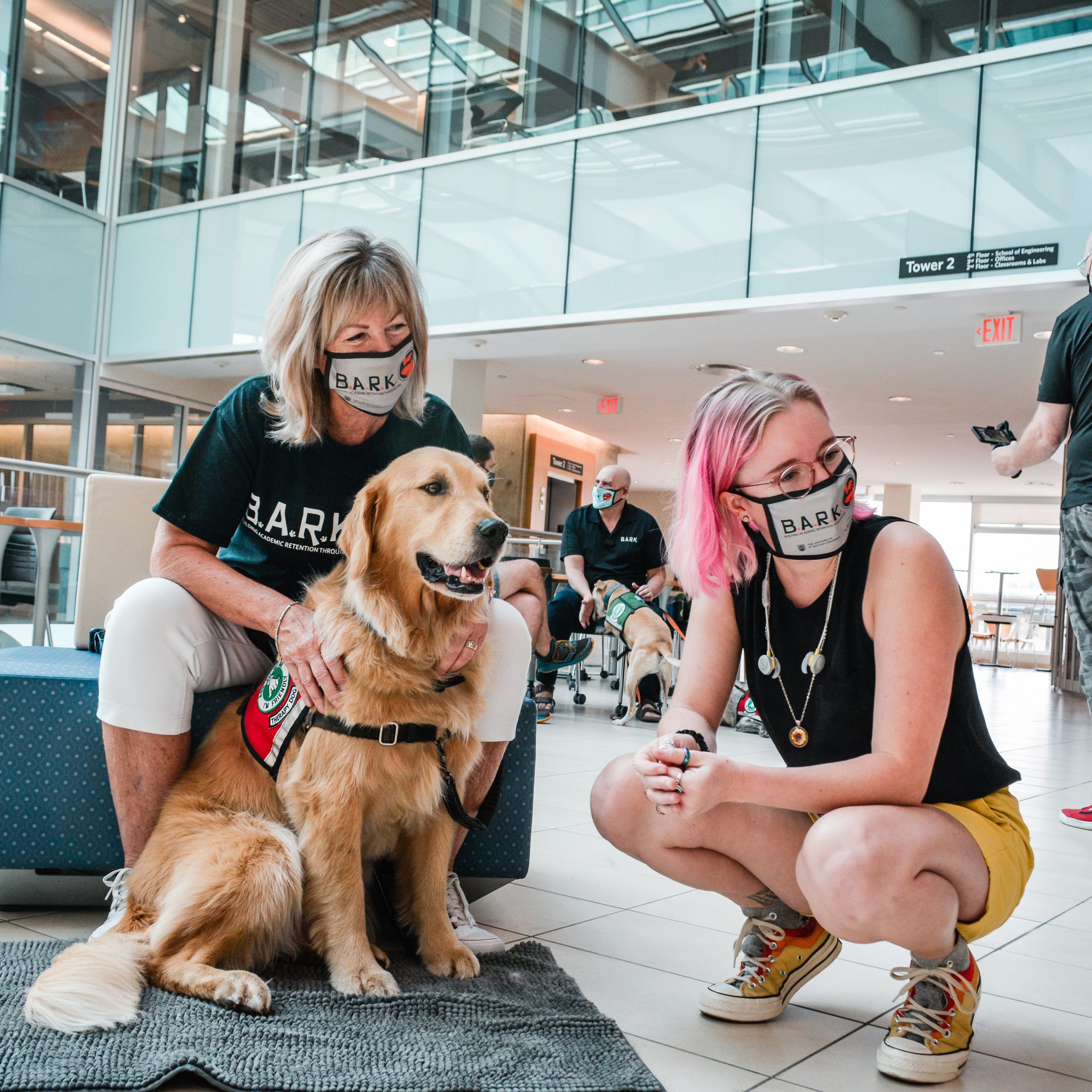 B.A.R.K. staff, handlers, therapy dogs, and student volunteers were thrilled to host Global News Canada for filming this week!
This event was focused on B.A.R.K.'s recent study exploring the importance of touch when interacting with therapy dogs. The video feature includes interviews with Program Director, John-Tyler Binfet, Program Coordinator Freya Green, and B.A.R.K. volunteer and UBC alumnus Davis Wiggs.
"This study really benefits both our scientific knowledge and our practice of how we run sessions on campus to support student wellbeing" – Dr. Binfet
In this study, participants were randomly assigned to one of three treatment conditions: direct contact with a therapy dog, indirect/no touch presence with a therapy dog, and handler-only interactions. Researchers asked participating students before and after the interactions to complete measures on self-perceived flourishing, positive and negative affect, social connectedness, happiness, integration into the campus community, stress, homesickness, and loneliness.
Results indicate that only participants who had physical contact with therapy dogs reported significant improvements on all measures of wellbeing and that they reported greater wellbeing benefits than the participants involved in the no touch/indirect interactions or interactions with only a dog handler.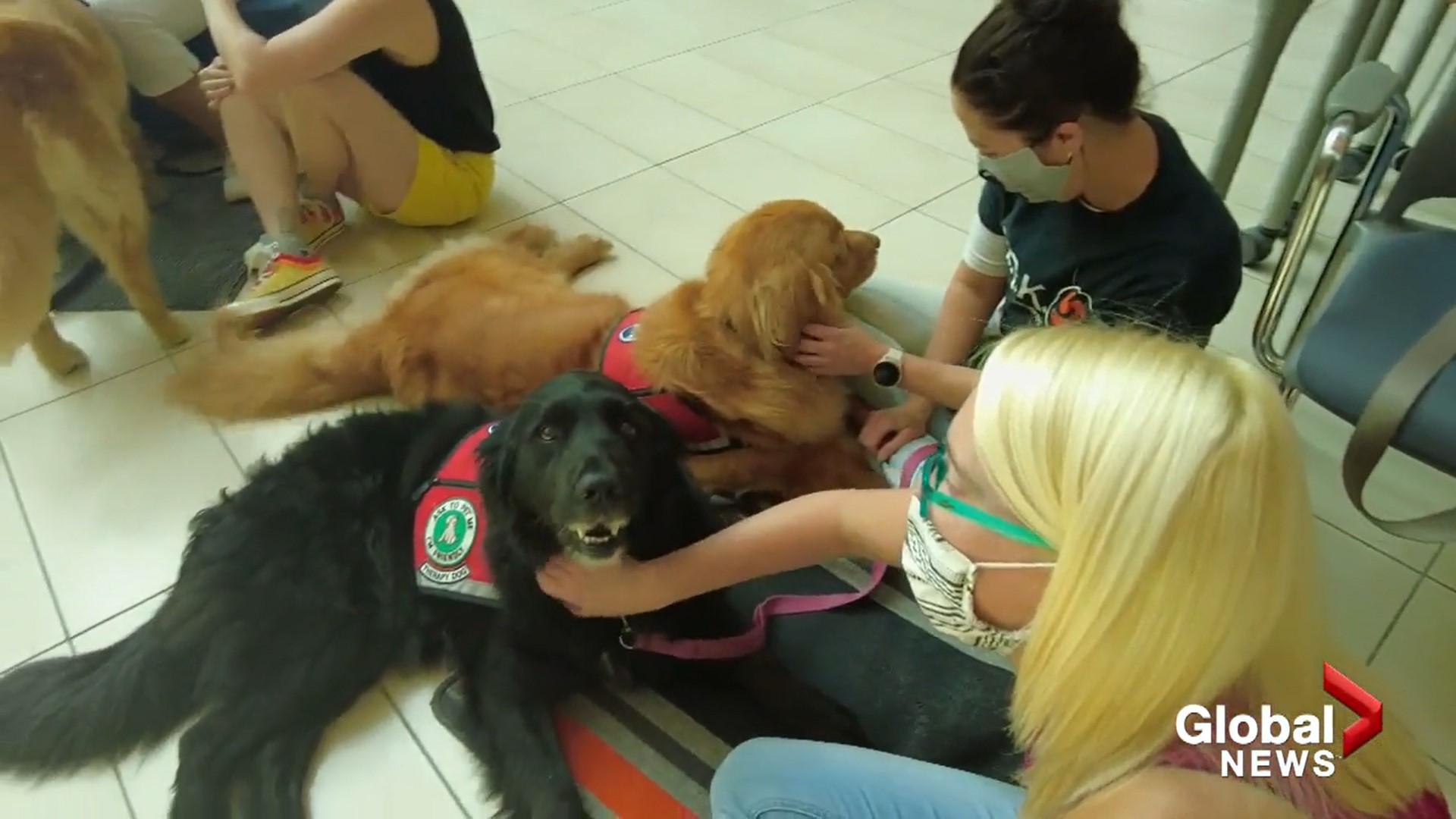 "when students are having those physical interactions and petting the dogs we just see huge smiles on their faces and it's beautiful to watch" – Freya Green
We thank Travis Lowe from Global News for visiting us last week as well as B.A.R.K. volunteers Maureen & Dash, Lissa & Murphy, Geri & Doogle, Sam, Nava & Punim, Akshat, Davis, Amanda, and Jordy for their help with this exciting event.
In addition to this fantastic TV feature we are thrilled that this study has been picked up all across the world including the U.S.A, U.K., Cuba, Portugal, France, Argentina, Bahrain, Albania, Germany, Indonesia, Vietnam, and Singapore! For a sample of the international media click here.
Binfet, J. T., Green, F. L. L., & Draper, Z. A. (2021). The Importance of Client–Canine Contact in Canine-Assisted Interventions: A Randomized Controlled Trial. Anthrozoös. https://doi.org/10.1080/08927936.2021.1944558.