We are thrilled to announce the dates for our Drop-in and BARK2Go sessions at UBC Okanagan! We look forward to welcoming new and returning students, staff, and faculty ​very soon!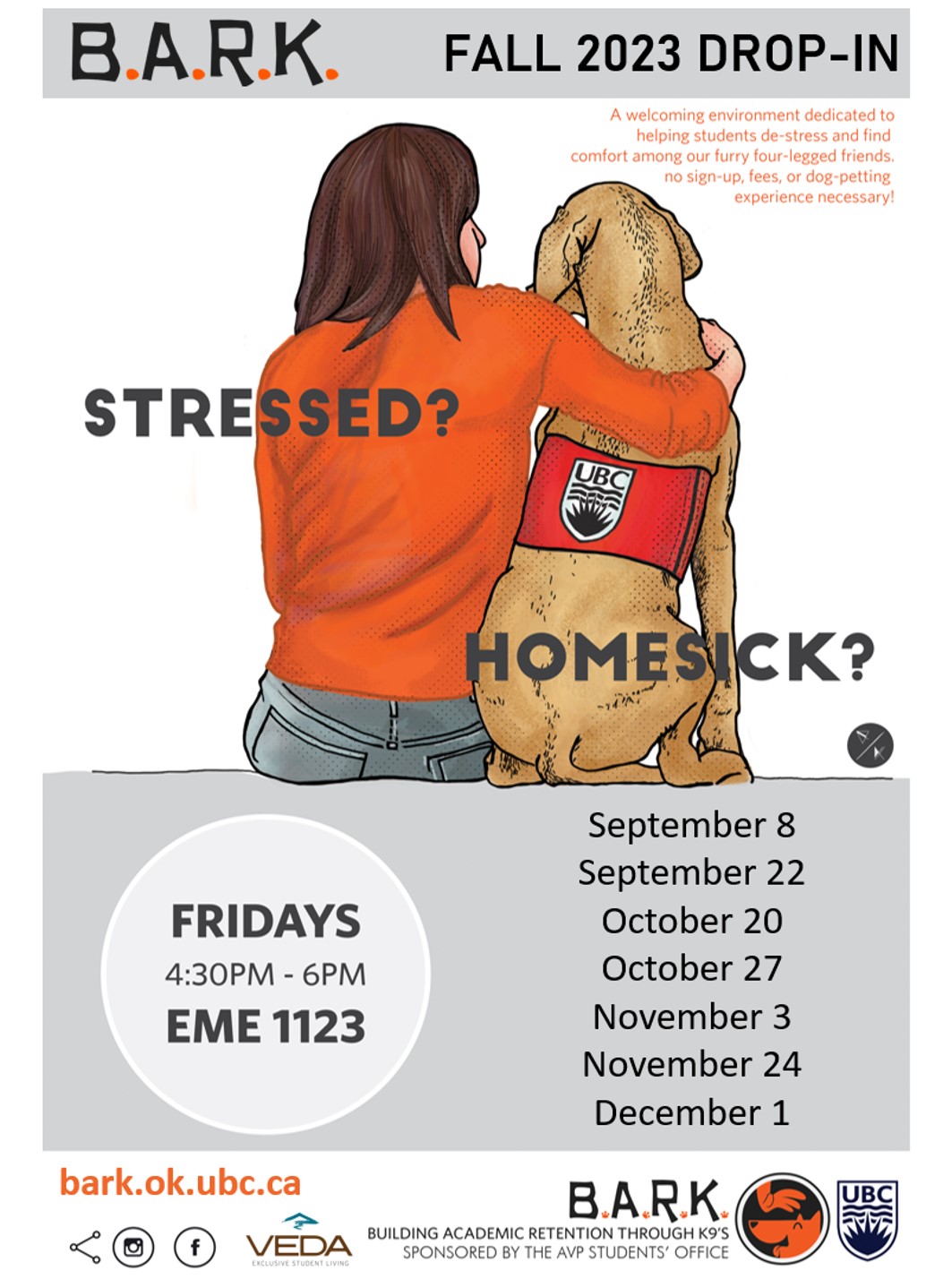 Drop-in Sessions
These sessions will continue to be held in EME 1123 on Friday evenings from 4:30-6pm, and we look forward to welcoming new students, catching up with our senior students, reuniting with alumni, and spending time with staff and faculty this fall!
September 8
September 22
October 20
October 27
November 3
November 24
December 1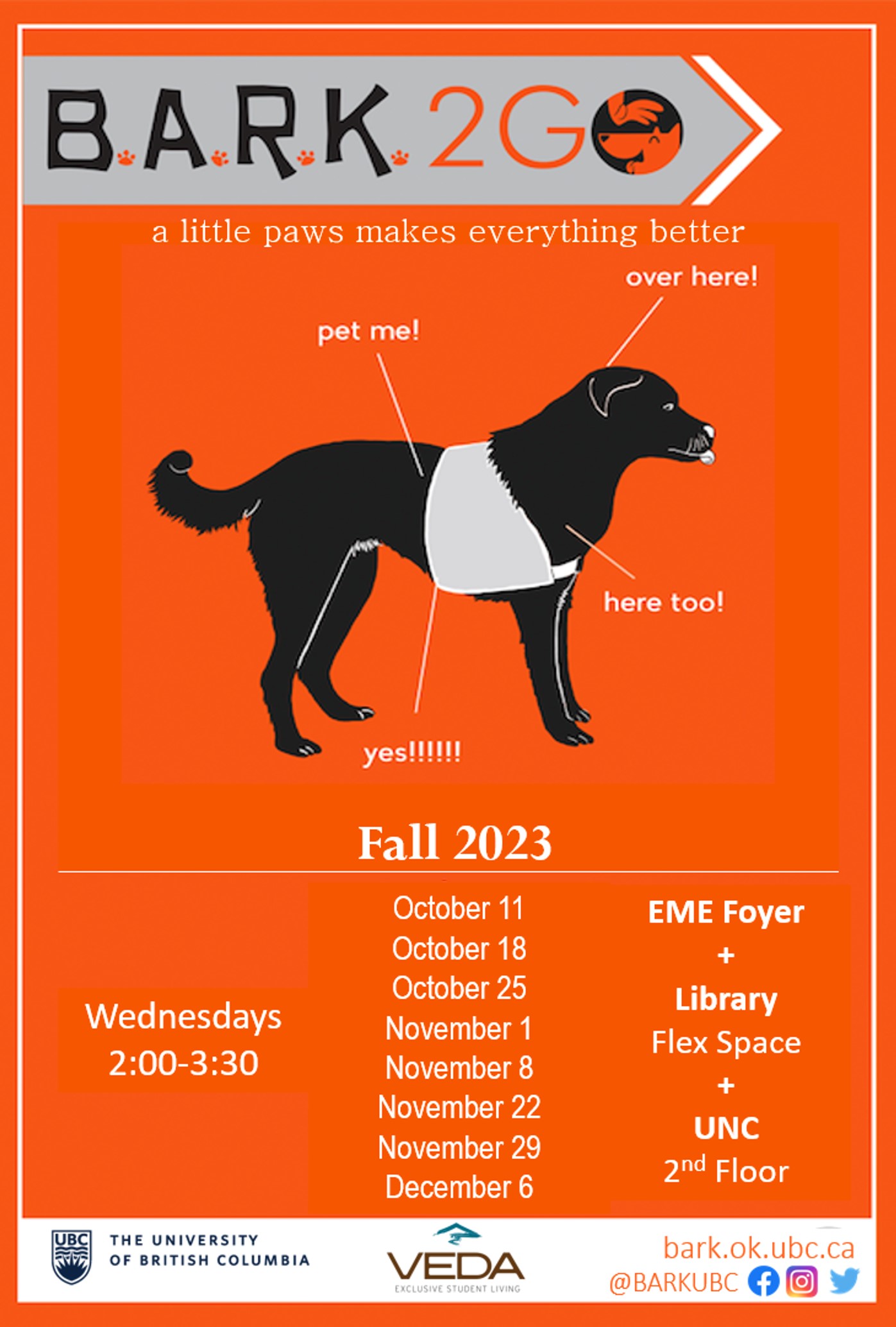 BARK2GO Sessions
BARK2Go sessions take place from 2-3:30pm in multiple locations across the UBC Okanagan campus. This year, we are thrilled to say that we are expanding BARK2Go and celebrating the addition of a new EME station! We'll also be returning to the Flex Space of the Library and the 2nd floor of the UNC.
October 13
October 20
October 27
November 3
November 17
November 24
December 1